- newsletter archive | 2019-03-29 -
hi! thank you once again for your interest in lenny and friends' nice email newsletter! in this edition you will find a song that i like, a recipe for pikelets and finally a photo of the honey jumbles i had for afternoon tea while i was writing this newsletter.
--
i wanted to share this song because its catchy and always lifts my mood when it comes up on my playlist
soundcloud.com/businesspastel/business-pastel-skybox-wishful-thinking
--
pikelets (makes ~10)
1 cup self raising flour
1 tablespoon of sugar
a pinch of salt
2/3 cup of milk
1 egg
1 teaspoon of vanilla extract
butter, to fry
jam, to serve
put the flour, sugar and salt in a mixing bowl
in a separate container (a measuring jug is great for this if you have one) add the egg and vanilla to the milk and whisk well to combine
add the milk mixture to the flour and mix until combined (the less mixing the better, as overmixing can make the pikelets chewy (small lumps in the batter are fine here))
melt some butter in a large frying pan over medium heat
add the batter to the pan in large spoonfuls and cook until bubbles appear, then flip (each pikelet should take 2 - 3 minutes to cook). it's easy to burn these, so watch the heat and turn it down if you need to
serve with butter and jam (my favourite is blackcurrant) or your preferred pancake toppings
--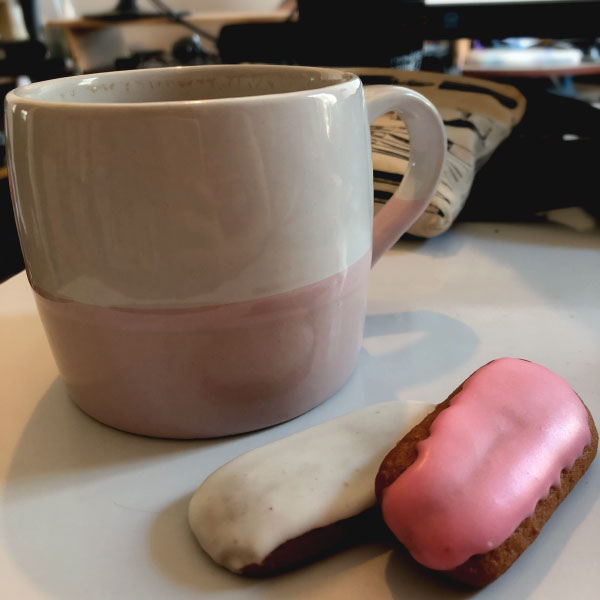 --
so, dear reader, thank you again for your interest in this newsletter and remember, i always love to hear from you. what did you have for afternoon tea today? what's your favourite pancake topping?
love,
lenny
---